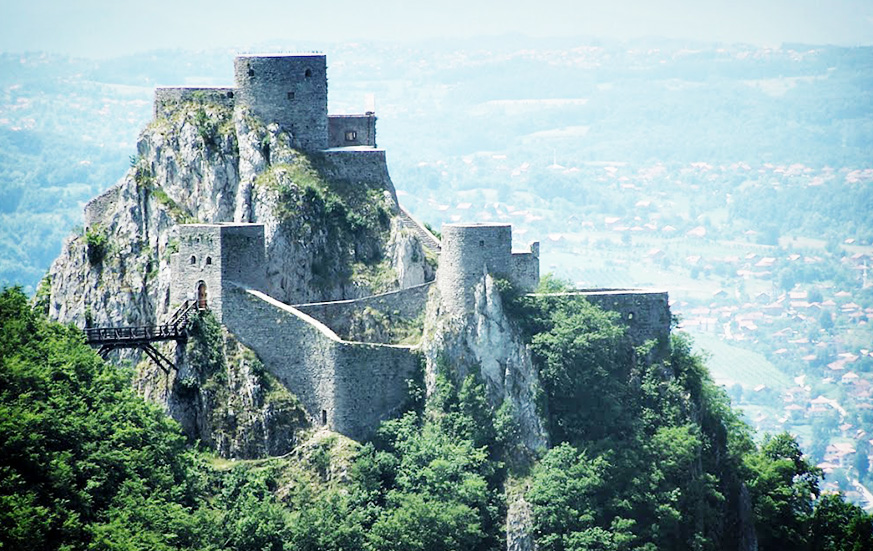 Located on the crossroads, Bosnia was conquired for the centuries by Iliric, Romans, Byzantines… Beginning from the 12th century Bosnia found itself outside the control of various forces and emerged as an independent state under the rule of local "Ban" – Governer. Kulin Ban was first notable Bosnian ruler (1180-1204)
DAY 01:       ARRIVE – SARAJEVO
Arrives at  Sarajevo airport. Meet & greet service by English Speaking Guide.
Transfer to hotel. Check-in, rest & relax. Overnight stay.
DAY 02:      SARAJEVO
Breakfast at hotel. Morning depart for a City & Ethnic Tour .
Highlights: You will visit the Church of St.Anthony of Padua built in 1914 at the same place where the old church was. Sarajevo Cathedral, designed by Josip Vancas, built in 1884. Within few hundred meters you will pass by mosque, catholic church, old Jewish temple and Orthodox church. The afternoon is at leisure for you to independently explore the City.
Return to hotel. Overnight stay.
DAY 03:      SARAJEVO – KRALJEVA SUTJESKA – VRANDUK – JAJCE
Breakfast at hotel.  Overland transfer to Kraljeva Sutjeska, famous for its Franciscan Monastery and Church of St. John The Baptist that was built in the beginning of 13th century. Destroyed more than once, but always rebuilt. The last queen of Bosnia,  Queen Katarina reside  here until was forced to exile to Rome.
Vranduk fortress, first mentioned in 1410 at the amizing hill side location was importante safe gard on the cross roads from the Austrohungaria to Adriatic sea.
Late afternoon arrivel to Jajce. Overnight stay.
DAY 04:     JAJCE – BANJA LUKA
After breakfast sightseeing tour of Jajce.
Highlights: You will visit the The fortress of Jajce and its Citadel, the catacombs – which are unique monument of that kind on Balkan peninsula, the temple of roman god Mithras, the remains of medieval churches of St. Luka and st. Katarina. Once the capital of Bosnia and the city of kings and queens, Jajce will certainly impress you with its glorious history. In the afternoon hours transfer to Banja Luka.
Banja Luka was first mentioned in a document in 1494, but Banja Luka s history dates back to ancient
Times. Old fort Kastel is ecidence of a Roman presence.
Overnight stay.
DAY 05:     BANJA LUKA – TRAVNIK – SARAJEVO
After breakfast free time until departure. Transfer to Sarajevo via Travnik.  Among the best saved fortress is the Old Town in Travnik (Kastel). It is placed in natural exaltation which is surrounded by  wall dominating the town.  It was made in the first part of the XV century as a defense spot from Turkish attacks.
Late arrival in Sarajevo. Overnight
DAY 06:     SARAJEVO – DEPARTURE
After breakfast transfer to the airport. End of service.