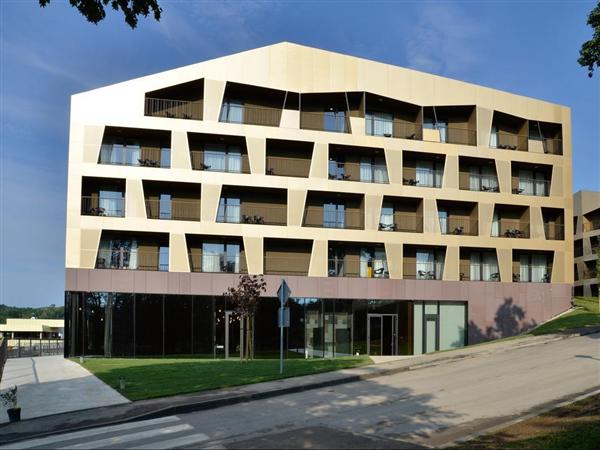 HOTEL WELL ****
FIRST MINUTE – 20% popust za uplate do 31.3.2019
19.4.-5.5.2019
 

All inclusive light

 

All inclusive light

HOTEL WELL

CLASSIC ROOMS

19.4.– 5.5.2019

HOTEL WELL

PREMIUM ROOMS

19.4.– 5.5.2019

3 days / 2 nights

155,00 € – 20% = 124,00 €

3 days / 2 nights

182,00 € – 20% = 145,60 €

4 days / 3 nights

232,50 € – 20% = 186,00 €

4 days / 3 nights

273,00 € – 20% = 218,40 €

5 days / 4 nights

279,00 € – 20% = 223,20 €

5 days / 4 nights

327,60 € – 20% = 262,08 €

6 days / 5 nights

348,75 € – 20% = 279,00 €

6 days / 5 nights

409,50 € – 20% = 327,60 €

7 days / 6 nights

418,50 € – 20% = 334,80 €

7 days / 6 nights

491,40 € – 20% = 393,12 €

8 days / 7 nights

461,13 € – 20% = 368,91 €

8 days / 7 nights

541,45 € – 20% = 433,16 €
*Cijene paketa po osobi u dvokrevetnoj sobi izrazene u EUR/placanje u KM
Dijete do 12 god. u pratnji dvije odrasle GRATIS (min boravka 3 noci)
Cijena ukljucuje:
Smjestaj u dvokrevetnoj classic ili premium sobi,
all inclusive Light /dorucak, rucak, vecera + pice uz obroke)
Slobodab ulaz u bazene Water planet u Terme Tuhelj,
1 x gratis ulaza u saunu (classic rooms)
Gratis neogranicen ulazak u sanu (premium rooms)
Slobodan ulaz u bazene Wellness center Termalija & Thermal park Aqualuna u Terme Olimia,
»wellness bag« (bag with the bathrobe and an extra towel),
Water aerobics, Morning exercises,
Slobodan ulaz u fitness,
Dnevni program sportske aktivnosti, drustvene i zabavne aktivnosti
Animacijski program "mini club" za djecu,
Besplatan internet (WLAN).
Doplate:
Boravisna tax                                        1,35 € po osobi i danu
Apartment – junior suite                    30% po osobi i danu
Sauna ulaz                                             12,00 € po osobi i danu
Jednokrevetna u Premium room                      25,00 € po osobi i danu
Jednokrevetna u Classic room                           15,00 € po osobi i danu
Popusti:
-          3-ca osoba na pomocnom lezaju 15%,
-          GRATIS djeca do 4,99 god. u sobi sa 2 odrasle
-          50% za djecu od 4,99 to 11,99 god. na pomocnom lezaju sa 2 odrasle
Troškovi rezervacije i vouchera 20KM po rezervaciji.